In order to survive in today's rapidly evolving business landscape, companies must be adaptable and able to change to meet developing demands from consumers and employees alike. One way to create this sense of adaptiveness is by using modular office furniture in your workspace, a setup of interconnected workspaces built with a simple system that can be adapted to your needs.
Many companies build successful workplaces and business models using modular office furniture. In fact, it's so ubiquitous that it's just expected in offices to see a series of interconnected workspaces set up to make employees comfortable while still being able to connect with their neighbors. It can be adjusted for privacy any way you want, and is perfect for something like developing a team strategy while still being able to rearrange back into individual workstations.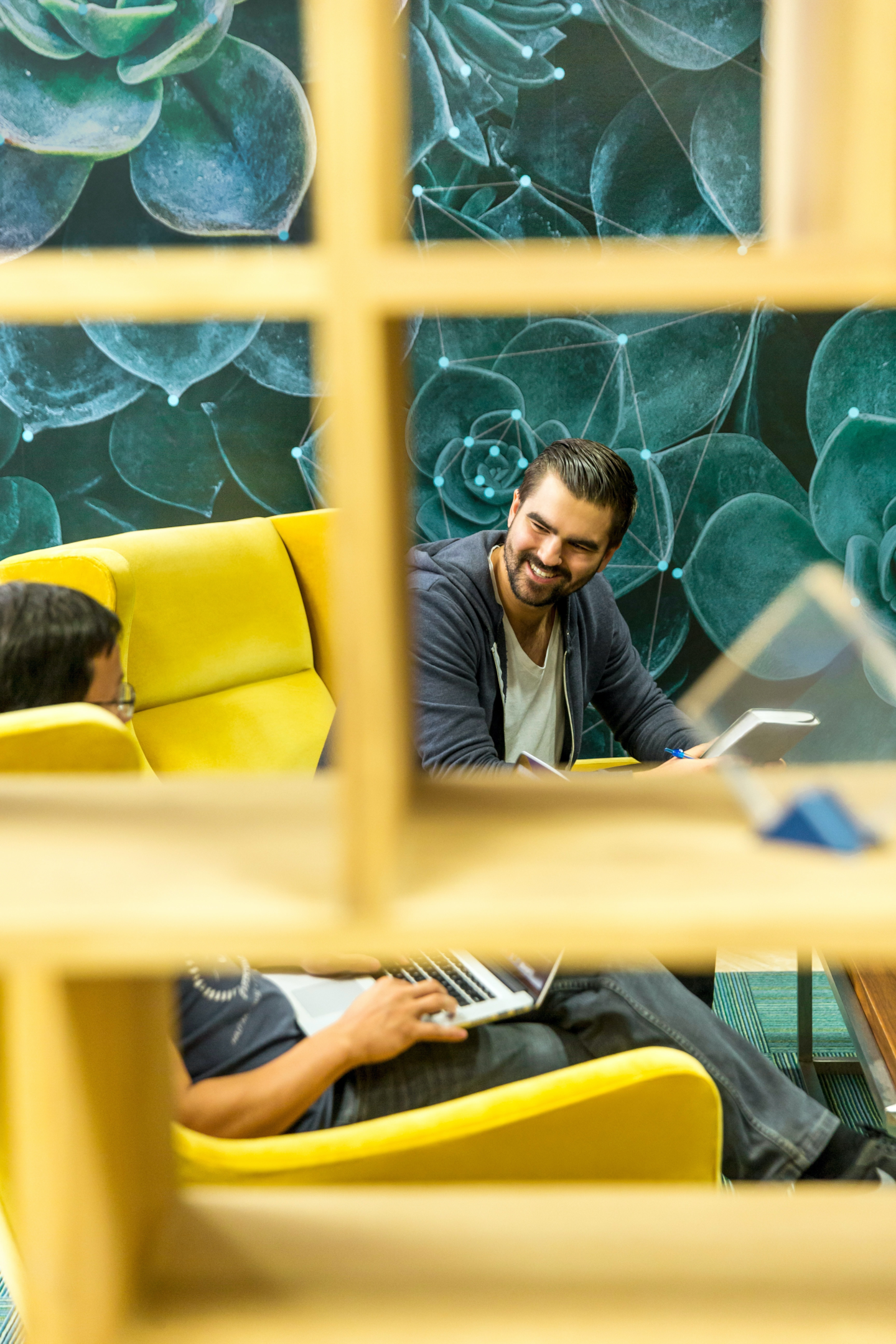 The Key to Productivity
Modular furniture is the best way to get a team to collaborate while still being able to handle diverse tasks or different schedules like remote work or people who come into the shop or office less. They are durable, simple, and economical, and provide the key to productivity in the workplace.
Let's look at the top ten advantages you or your business can gain by using modular office furniture in the workplace.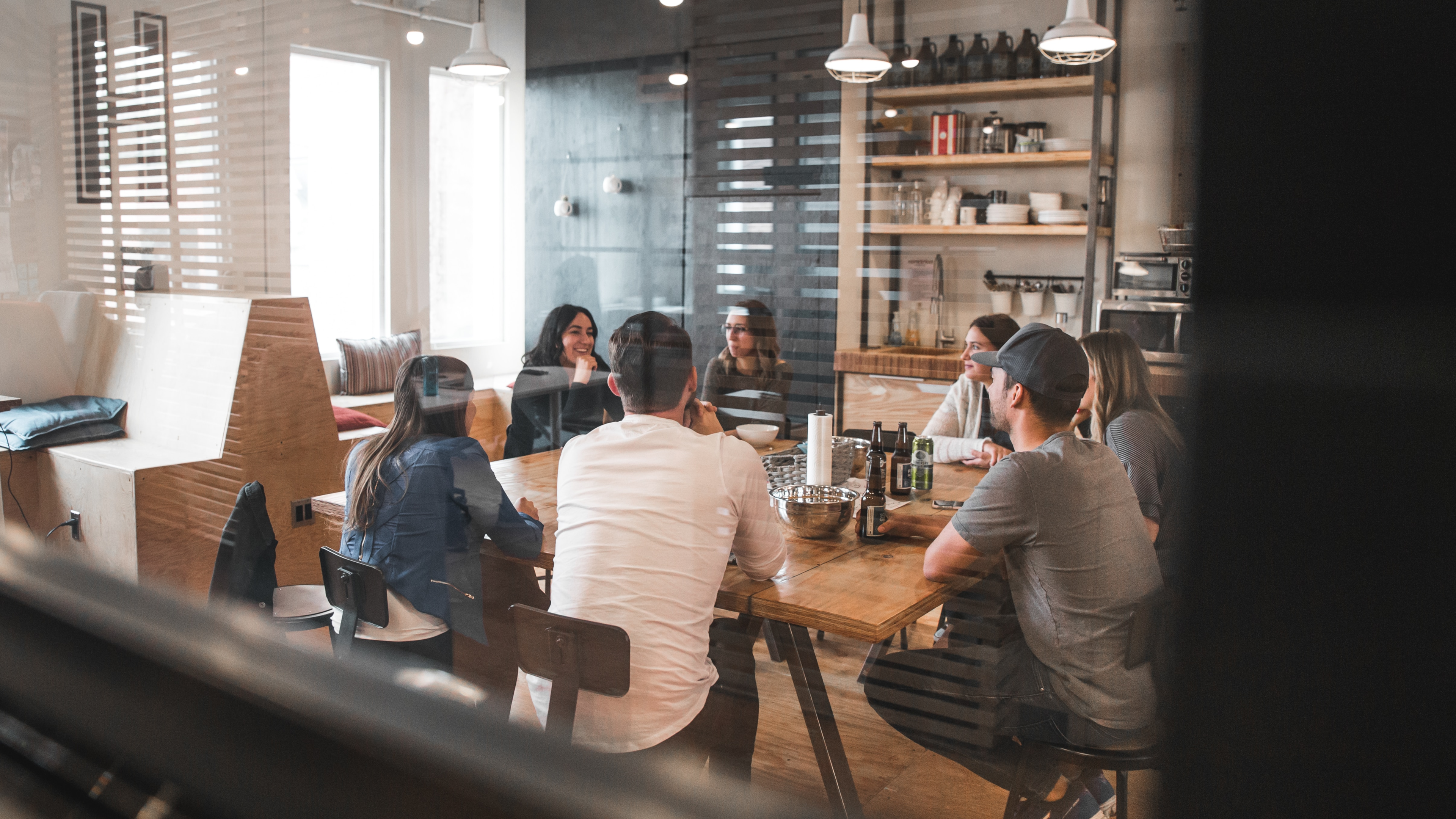 Advantage #1: Customization
Most furniture is fixed and doesn't get moved. While this may work for some, modern-day workplaces require a more flexible approach. Being able to connect spaces and rearrange modular office furniture as needed allows employees to work faster and keeps a feeling of contact and momentum among the team.
Advantage #2: Ergonomics and Employee Health
Keeping employees healthy and happy, along with providing an accessible workplace, are key goals of any smart company. Modular office furniture can use ergonomic ideas to boost employee health such as incorporating standing desks, adjustable seating, or other changes.
Advantage #3: Better Communication
Modular office furniture enables an unprecedented ability to adjust, expand, change, divide, and reconnect workspaces at will, which allows employees to set up the layout that they are happy and comfortable with. In the end, this way of flexible adjustment of the workplace will lead to employees collaborating better, communicating faster, and getting work done quicker.
Advantage #4: Economically Friendly
Modular office furniture is always a good value and can be bought and installed at far better deals than traditional fixed furniture. Not only that, but you will have the ability to rearrange it so many times it will pay for itself. If you want office furniture that will not only save you money but adapt to your needs without buying new furniture, going with commercial quality modular office furniture is the right choice.
Advantage #6: Futurization
As more and more employees work from home or remotely instead of in the office, modular office furniture is the best choice for them, along with those still at their desk. It can be broken down simply and easily, and allows for the perfect furniture to adapt between the future of work and the work of the past. The future of office desks and workstations is one that can adapt to meet a wide variety of needs, including working from home.
Advantage #5: Easy to Install
One reason that modular office furniture is found in so many workplaces is how easy it is to use. From bookcases, to desks, to couches, you can expand your office furniture and workstations with an assortment of pieces easily and efficiently. Some of them snap together like Legos and some are more complex, but every set is simple and easily built and installable by the average person.
Advantage #6: Durability
It doesn't matter what styles or options you choose, modular office furniture is built to last and will hold up to the test of time. Whether you need a desk, bookcases, extra drawers, more storage, office furniture, or any other item you can think of, modular office furniture offers a wide selection to choose from and items that will hold up to whatever needs your workplace has.
Advantage #7: Enhanced Appearance
While the functionality of office furniture is paramount, it's also important to consider how your office will look. The beauty, form, and color of the modular office furniture all add aesthetic dimensions and expand the workplace into a more cohesive whole. Modular office chairs that can combine to create couches or other configurations in an employee's preferred position are one of the hottest furniture trends of the year, and they will add a modern, sophisticated, and employee-friendly touch to your office.
Advantage #8: Eco-Friendly
Modular office furniture is not only cost-effective, it produces less waste and is better for the environment. Sustainability practices by companies like reducing waste will only become more important as time goes on, and modular office furniture is one way for your company to get ahead of the curve and begin implementing eco-friendly solutions immediately.
Advantage #9: Optimize Your Space
One nice thing about modular office furniture is that it lends itself well to making the most of available space. The footprint of individual modular office furniture items like a desk can be lowered, leaving more room for employees to work and collaborate in. Modular office furniture helps your workstations make contact and run more smoothly.
Advantage #10: Move with Ease
Sometimes moves are inevitable, no matter if you work from home or in the office. If you ever have to move to a larger office or downsize to a smaller one, modular office furniture won't be a problem and you will have an easier time transporting it than traditional furniture. This will save you money on hiring movers and make the move easier for everyone, especially when moving large items like a desk.
The Workplace of the Future
What will the world look like as we close out the 2020s? There have been many changes so far, and there seem to be more to come. With the rise in AI, remote work, and other disruptions to the traditional office concept, your company will need to be prepared to adapt to changes and meet incoming challenges.
One of the best ways to do this is to contact a modular office furniture shop that is reliable, economical, and able to meet any need you have.